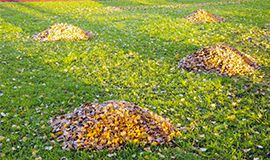 Spring Has Sprang, or is it Sprung?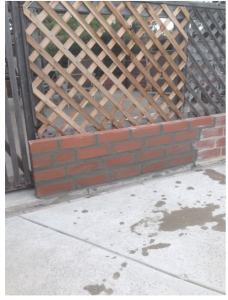 It used to be that movies would portray spring as a time with small animals frolicking, butterflies fluttering and skunks cavorting in the meadow. Does that actually happen? Probably not but what a glorious picture it paints. Spring, in reality begins here in just over a month, well actually it begins almost everywhere unless of course you are in the southern part of the world. If you are in Brazil, it will be autumn and you probably will not need a handyman in Santa Barbara. In our neck of the woods, it is already beginning to feel like springtime in California and the weather is just about perfect. Like a grizzly emerging from hibernation, many homeowners emerge groggy and stumbling into the sunlight and immediately realize that it is time to do some spring cleaning.
Clean Up Your Home
Over time a lot of stuff can build up in your home. Everything from yard waste, leaves in your gutters and even old Christmas trees (it is time to let go, man…), it always seems like things can stack up faster each and every year. This year is the year to get your home's exterior in shape before it is time to hang up those Christmas lights again, and if you haven't taken yours down yet, give ARC A call. Not only do we remove various junk that can accumulate, but we can clean out the gutters and get all of the branches off of your roof. More importantly, we do exterior and interior window cleaning—that is right, those windows that you dread cleaning every year can become a distant memory.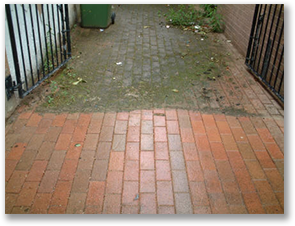 Power Washing
ARC Services is much more than a simple handyman service, we offer cleaning, carpentry, painting, and much more. One of our more popular services this time of year is pressure washing. Throughout the year, your home's exterior can get quite dirty from the elements, animals, dirt and pollutants in the air. Much like washing your car, giving your home a good rinse down every year is a great ideal. Not only will it look much better but contaminants that stick to your house can actually degrade the paint or siding. And who doesn't like the look of a freshly washed house? (I mean just in case you have ever thought about it that way.) Your home's exterior is not the only thing that gets dirty on your home but your patio or deck can get absolutely filthy. We can power wash the entire outside of your home and have it looking good as new in no time. We can even touch up those window frames with fresh paint and fix that leaky gutter!
Springtime Means ARC
So when you think spring stop thinking of fluttering skunks and flittering butterflies, think ARC handyman services and get your home ready for summer. No matter what you need, whether it is exterior cleaning, light carpentry or even electronics assembly we are ready to make your spring much less of a hassle. You never know you may be the one frolicking in the meadow.