The Most Dependable & Affordable Plumbing Handyman Services
Serving: Santa Barbara County, including Santa Barbara, Goleta, Montecito, Summerland, and Carpinteria.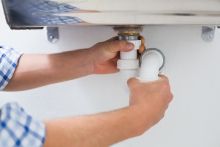 Plumbing Services in Santa Barbara County
We Specialize in All of Your Plumbing Handyman Needs
Are you plagued by dripping faucets? How about slow drains? Both of these issues are best left to the professionals. At ARC Handyman Services we are proud to offer our comprehensive list of plumbing services. If you have plumbing issues just give us a call. We proudly serve much of Santa Barbara County including Santa Barbara, Goleta, Montecito, and Summerland.
We Have Your Plumbing Needs Covered
From your fixtures to your faucets to that frustrating pipe, one call can fix it all at ARC Services. Say goodbye to money that is almost literally washing down the drain and high energy bills for pipes that struggle to stay heated, and get the plumbing that will save you time, money, and hassle. Since 2009, we have been providing quality handyman plumbing services to Santa Barbara County, ensuring that we never leave before our customer is satisfied. Your handyman will always be there on time, and make sure that the job is completed not only to fulfill, but to exceed your expectations.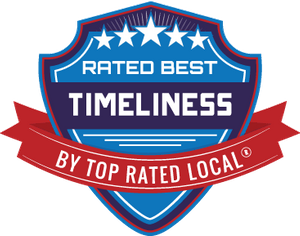 Our plumbing services are aimed at saving you money. From insulating your pipes to fixing leaky drains, you no longer have to worry about your money dripping away, but can instead sit back, relax, and watch as your energy and water bills drop.
Our quality control standards are some of the strictest in the industry, and in this way we are positive that you will receive the high-quality service you demand. Choose from our flexible payment options, or let us figure out how to perform your service in the most cost-effective way. We are happy to tackle most of your plumbing projects, and are passionate about helping you. Contact us today to learn more about our plumbing services!
Plumbing Repairs
Faucet Repairs
​Dripping Faucets
​Drain Repairs
​Plugged Drains
​Toilet Repair
​Vanity Repair
Dishwasher Repair
Plumbing Installations
Faucet Install
​Angle Stop Replacements
​Garbage Disposal Install
​Toilet Install
​Vanity Install
Water Filter Install
Dishwasher Install
You Can Trust Us For The Job
What people are saying about us:
A Real Find!
"Danny Lieder is a real find! Intelligent, capable and a joy to work with, he exemplifies the "man for any job you need." He has a fearsome array of tools to tackle any problem he meets. Faced with an unusual situation, whether painting, construction, electrical or plumbing, he comes up with a solution quickly and works rapidly but carefully. He has my unqualified and most enthusiastic recommendation"
Dr. Jenny Egan
Nice Job
"I hired Danny to put in an electrical outlet and put in an overhead Microwave with Exhaust fan. Danny was friendly, and approachable. I didn't have to wait. No run around. He just got right to the job. I also liked that he was very neat and clean. All in all a nice job."
Veronica Gutierrez
Did a Fantastic Job
"Dan did a fantastic job mounting the two big screen TV's I bought to two different walls in my condo. Everything was done beautifully with no wires showing. Dan also found creative solutions to issues I had with the mounting brackets not fitting one of the TV's right. He managed to correct the issue on site and everything looks great. He also found a creative workaround to fixing a sliding closet door that was off the hinge and missing a piece. I will definitely use ARC Handyman Services for any repairs or work I need in the future."
Thomas Garcia
Areas Our Company Serves
Professional handyman service in Carpinteria, CA. We service all of Santa Barbara County including Goleta, Santa Barbara, Montecito, and Summerland.