Giving Back to the Community
Learn How Our Handyman Gives Back To The Community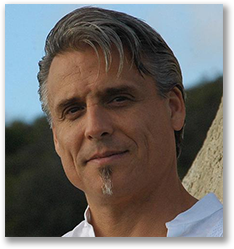 The ARC Handyman
Hello, I'm Danny Lieder, I'm the owner of American Residential and Commercial Handyman Services, serving Carpinteria and surrounding areas. I'm passionate about repairs and maintenance and have been since I was a child. It's an odd passion, I know, but it's one that has enabled me to really help the people in my community as well as make my clients feel relieved and confident. I have spent years perfecting my craft, dedicated to learning the latest and greatest techniques, finding the best products and equipment, and making sure that every job I perform is done with perfection. Read my testimonials to see what my past clients have said about our handyman services, and call me to fix it today!
ARC Handyman Services
While we are happy to fix it, we are not licensed to build it. As a professional handyman, not a licensed contractor, we are unable to perform remodels or other major construction work by law, but we will do any repair, maintenance, and light construction tasks that you need. See our list of handyman services and learn more about what we can do for you!
The ARC Mission
At ARC Handyman Services we specialize in the repair and maintenance issues for home and business. Whether you need to make an everyday repair, want to improve your home or business, or just need something professionally cleaned, we have the tools, knowledge and expertise to help. We take pride in helping homeowners and business owners solve problems, big and small. At ARC Handyman Services, our standards are high, our quality control is strict, and our training ensures that we deliver only the best in service. These are just some of the reasons ARC Handyman Services should be a clear choice when hiring professional help for your home or business needs.
We believe when we do our job right, it doesn't just improve the value of your home or business, it improves the quality of your life. We will keep your home/business running smoothly by doing your repairs, maintenance, and improvements with American pride. Reach out today to get your project started! ARC Handyman Services proudly serves much of Santa Barbara County including Santa Barbara, Goleta, Montecito, and Summerland.