Handyman Services in Santa Barbara County
Serving: Santa Barbara County, including Santa Barbara, Goleta, Montecito, Summerland, and Carpinteria
Commercial Handyman Services in Santa Barbara County
We provide handyman services for commercial spaces, enabling you to get the services you need to keep operations running smoothly while focusing on the growth of your business.
As a business owner, you want to focus on your business. That means you don't want to worry about a hole in the wall, cleaning up after your employees, or doing repairs during the workday. Whether you need help with maintenance, repairs, or cleaning for your commercial space, ARC Handyman can help! We offer a variety of commercial handyman services that can help you get the services you need and allow you to focus on your work.
One call to our handyman can solve all of your property maintenance problems. With over 16 years of commercial services under our tool belts, you can rest assured that you will not have to micromanage the crew from ARC Handyman. We are proud to say that our business practices are reputable, ethical, and environmentally responsible. Over the years, ARC Handyman Services has brought consistent professionalism, talented craftsmanship, and outstanding customer care to every commercial property we've had the pleasure to work on.
Our mission is to offer reliable commercial handyman services such as cleaning, repair, and maintenance services to our customers while staying dedicated to finding new and innovative ways to solve your business repair and maintenance needs so that you are left with a handyman that you can trust with every job. Call today to get your project started!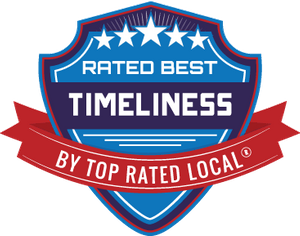 About Our Commercial Services
ARC Handyman offers a variety of commercial services that can help you keep your business in great shape and allow you to focus on your work and growing your business. From maintenance and repairs to cleaning, our team can provide your commercial space with the handyman services you need, when you need them.
With our commercial services, you and your employees can focus on the job and let us handle any repairs you need, plus we can clean the office so you have a tidy place to work.
ARC Handyman Services is an established industry leader in Santa Barbara, California, and has been for years. Our clients love the work we do, and it's not hard to see why. Read our testimonials and contact us today to learn more about how we can make managing your property simple. We proudly serve Carpinteria, Santa Barbara, Goleta, Summerland, and Montecito.
Cleaning
Vacuuming floors throughout the space
Wiping down counters in the common area
Cleaning bathrooms
Cleaning windows
Wiping down lighting fixtures
Deep clean refrigerators interior and exterior
Power wash exterior
Furniture cleaning
Repairs
Flooring
Toilet
Faucet
Plumbing
Light fixture
Water damage
Cabinet
Water leak
Awning
Deck
Stairs
Security door
Screen door
Door hinge
Windows
Blinds
Outlets
Furniture
Other Services
Computer setup
TV wall mounting
Electrical work
Plumbing maintenance
Office setup
Phone system setup
Printer setup
Computer storage backups
Office furniture assembly
Painting
Tile and floor installation
ARC Handyman offers a litany of different commercial repair, maintenance, and cleaning services that can help improve the look and functionality of your business, enabling you to focus on your business. To learn more about our commercial services or to find out if we provide a service you need, be sure to contact ARC Handyman today!
You Can Trust Us For The Job
What people are saying about us:
A Real Find!
"Danny Lieder is a real find! Intelligent, capable and a joy to work with, he exemplifies the "man for any job you need." He has a fearsome array of tools to tackle any problem he meets. Faced with an unusual situation, whether painting, construction, electrical or plumbing, he comes up with a solution quickly and works rapidly but carefully. He has my unqualified and most enthusiastic recommendation"
Dr. Jenny Egan
Nice Job
"I hired Danny to put in an electrical outlet and put in an overhead Microwave with Exhaust fan. Danny was friendly, and approachable. I didn't have to wait. No run around. He just got right to the job. I also liked that he was very neat and clean. All in all a nice job."
Veronica Gutierrez
Did a Fantastic Job
"Dan did a fantastic job mounting the two big screen TV's I bought to two different walls in my condo. Everything was done beautifully with no wires showing. Dan also found creative solutions to issues I had with the mounting brackets not fitting one of the TV's right. He managed to correct the issue on site and everything looks great. He also found a creative workaround to fixing a sliding closet door that was off the hinge and missing a piece. I will definitely use ARC Handyman Services for any repairs or work I need in the future."
Thomas Garcia
Areas Our Company Serves
Professional handyman service in Carpinteria, CA. We service all of Santa Barbara County including Goleta, Santa Barbara, Montecito, and Summerland.