The Most Dependable & Affordable Electronics Services
Serving: Santa Barbara County, including Santa Barbara, Goleta, Montecito, Summerland, and Carpinteria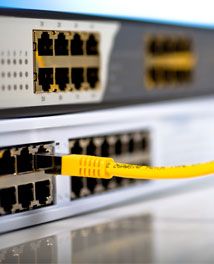 Electrical Setup and Troubleshooting Services in Santa Barbara County
We Specialize in All Your Electronic Service Needs
Our goal is to be able to serve all of our clients with an excellence beyond compare. In this way, we offer electronics services which will allow you to sit back, relax, and enjoy the technology at your fingertips. From setting up your entire entertainment center to replacing light fixtures, we can do it all so you don't have to.
Let Us Handle the Setup
Nothing takes the excitement out of buying a new TV or computer quite like getting it home and realizing that you have to take the time and effort to set it up (and probably redo your work a few times because instructions are never clear). At ARC Services, one call can take care of it all — count on us to eliminate your "Honey-Do" list, setting up your electronics while providing you with a service that you can really rely on. We proudly serve most of Santa Barbara County including Santa Barbara, Goleta, Montecito, and Summerland — reach out to us to get started!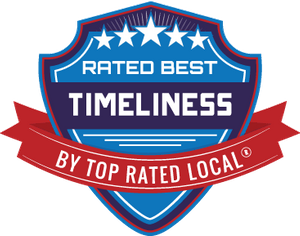 Types of Electronics Work
Entertainment Setup
​Computer Setup
​TV Wall Mounting
​Light Fixture Repair/Installs
​Lighting Ballast Replacements
You Can Trust Us For The Job
What people are saying about us:
A Real Find!
"Danny Lieder is a real find! Intelligent, capable and a joy to work with, he exemplifies the "man for any job you need." He has a fearsome array of tools to tackle any problem he meets. Faced with an unusual situation, whether painting, construction, electrical or plumbing, he comes up with a solution quickly and works rapidly but carefully. He has my unqualified and most enthusiastic recommendation"
Dr. Jenny Egan
Nice Job
"I hired Danny to put in an electrical outlet and put in an overhead Microwave with Exhaust fan. Danny was friendly, and approachable. I didn't have to wait. No run around. He just got right to the job. I also liked that he was very neat and clean. All in all a nice job."
Veronica Gutierrez
Did a Fantastic Job
"Dan did a fantastic job mounting the two big screen TV's I bought to two different walls in my condo. Everything was done beautifully with no wires showing. Dan also found creative solutions to issues I had with the mounting brackets not fitting one of the TV's right. He managed to correct the issue on site and everything looks great. He also found a creative workaround to fixing a sliding closet door that was off the hinge and missing a piece. I will definitely use ARC Handyman Services for any repairs or work I need in the future."
Thomas Garcia
Areas Our Company Serves
Professional handyman service in Carpinteria, CA. We service all of Santa Barbara County including Goleta, Santa Barbara, Montecito, and Summerland.