The Most Dependable & Affordable Residential Handyman Services
Serving: Santa Barbara County, including Santa Barbara, Goleta, Montecito, Summerland, and Carpinteria.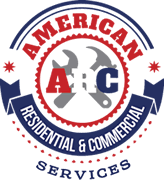 Residential Handyman Services in Santa Barbara County
We specialize in all of your residential handyman needs!
With one call, ARC Handyman Services can handle all of your home handyman needs.
We are passionate about the work we do and are always ready to help. We know that your time is valuable, your handyman will show up on time and ready to work so that you are never left waiting. We understand that your home is an important investment, and we perform all of our handyman work diligently in order to make sure that our services work to help our clients' homes become more valuable, more durable, and more functional.
Our friendly attitude and ongoing mission to offer reliable home repair and maintenance services means that we are committed to providing only reputable, ethical, honest, and environmentally responsible solutions and products — you can rest assured that you are receiving the very best handyman services possible. From garage door installation to fan installation, we've got you covered. Give us a call today! ARC Handyman serves most of Santa Barbara County including Santa Barbara, Goleta, Montecito, and Summerland..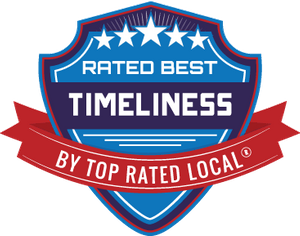 About our Residential Services
Over the years, ARC Handyman Services has brought consistent professionalism, talented craftsmanship and outstanding customer care to every client, every job, every day to our hometown of Carpinteria and the surrounding areas here in Santa Barbara County. Our drive for our work manifests itself in many ways, as we find new and innovative solutions to the problems that plague your home. For our handymen, this is so much more than a job — it's a passion.
With years of service to Santa Barbara and the surrounding area, read our testimonials to see why homeowners, just like you, love our handyman services and call us today!
ARC Handyman Services is an established industry leader in Santa Barbara County, serving Santa Barbara, Goleta, Montecito and Summerland.
Carpentry
Garage/Shed Shelves
Fence Repairs
Small Deck Repairs
Small Stair Repairs
Deck Railings
Furniture Assembly
Planter Box Construction
Awning Repairs
Fascia Repair/Replacement
Balcony Repair/Resurface
Bathrooms
Regrouting
Tile Work
Toilet Repairs
Toilet Seals
Toilet Replacement
Faucet Repair
New Sinks
Replace Mirror
Light Fixtures
New Shower Doors
New Caulking
Dry Wall Patching
Plumbing Repairs
Water Damage Repairs
Bathroom Fan Installation
Vanity Installation
Sub Floor Repairs
Kitchens
RO Water Filter Install
Plumbing Repairs
Cabinet Repairs
Drain Repairs
Appliance Installation
Sink Installations
Faucet Repairs/Install
Water Leak Repairs
Backsplash Installations
Kitchen Lighting Install
Kitchen Lighting Repairs
Hood/Exhaust Fan Installs
Refrigerator Gasket Replacement
Painting
Interior Rooms
Furniture Restoration
Furniture Painting
Exterior Painting
Crown Molding Painting
Door Painting
Deck Painting/Staining
Flooring
Tile Repairs
Hardwood Repairs
Vinyl Repairs
Garage
Shelving Installation
Gargage Organization
Cabinet Installations
Tool Peg boards Install
Window Leak Repairs
Cieling Rack Installations
Garage Door Repairs
Doors
New Doors
Door Restoration
Door Painting
Security Doors Repairs
Security Door Installation
New Door Knobs/Locks
Door Weather Proofing
Pet Door Installations
Pet Door Repairs
Peep Hole Installations
Screen Door Repairs
Screen Door Installation
Door Stop Installations
Door Hinge Repairs
Door Threshold Repairs
Office
Office Setup
Computer Setups
Phone Systems
Computer Speaker Systems
Printer Setup
Wifi Setup
Computer Software Installs
Scanner Setups
Computer Storage Backups
Office Furniture Assembly
Bookshelf Construction
Shelf/Storage Construction
Attic
Insulation Repair/Install
Roof Vent Installation
Attic Exhaust Installation
Flooring Installation
Attic Stairs Repair
Wood Rot Repair
Termite Damage Repair
Windows
Window Repairs
Window Replacement
Screen Repairs
Blind Repairs
Blind Replacement
window Crank/Casement Repairs/Replacement
Window Balance Repairs
Window Glazing
Window Pane Repairs
Plumbing
Faucet Repair/Install
Dripping Faucets
Drain Repairs
Plugged Drains
Angle Stop Replacements
Garbage Disposal Installs
Toilet Repairs/Installs
Vanity Repairs/Installs
Water Filter Installs
Dishswasher Plumbing
Dishwasher Installs
Bedrooms
Furniture Assembly
Closet Organization
Closet Shelving Install
Closet Door Repair
Sliding Closet Door Install
Furniture Repair
TV Wall Mounting
Electrical
Light Fixture Replacement
Ceiling Fan Repair/Install
Attic Fan Installation
Outlet Repairs
Dimmer Switch Install
Lamp Repairs
Light Switch Replacement
Basements
Fan Installations
Crawlspace Entrance Doors
Electronics
Entertainment Setup
Computer Setup
TV Wall Mounting
Light Fixture Repair/Installs
Lighting Ballast Replacements
You Can Trust Us For The Job
What people are saying about us:
A Real Find!
"Danny Lieder is a real find! Intelligent, capable and a joy to work with, he exemplifies the "man for any job you need." He has a fearsome array of tools to tackle any problem he meets. Faced with an unusual situation, whether painting, construction, electrical or plumbing, he comes up with a solution quickly and works rapidly but carefully. He has my unqualified and most enthusiastic recommendation"
Dr. Jenny Egan
Nice Job
"I hired Danny to put in an electrical outlet and put in an overhead Microwave with Exhaust fan. Danny was friendly, and approachable. I didn't have to wait. No run around. He just got right to the job. I also liked that he was very neat and clean. All in all a nice job."
Veronica Gutierrez
Did a Fantastic Job
"Dan did a fantastic job mounting the two big screen TV's I bought to two different walls in my condo. Everything was done beautifully with no wires showing. Dan also found creative solutions to issues I had with the mounting brackets not fitting one of the TV's right. He managed to correct the issue on site and everything looks great. He also found a creative workaround to fixing a sliding closet door that was off the hinge and missing a piece. I will definitely use ARC Handyman Services for any repairs or work I need in the future."
Thomas Garcia
Areas Our Company Serves
Professional handyman service in Carpinteria, CA. We service all of Santa Barbara County including Goleta, Santa Barbara, Montecito, and Summerland.