The Most Dependable & Affordable Carpentry Handyman Services
Serving: Santa Barbara County, including Santa Barbara, Goleta, Montecito, Summerland, and Carpinteria.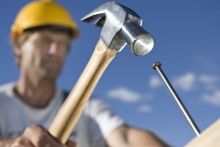 Carpentry Services In Santa Barbara County
We Specialize in All of Your Carpentry Needs
Carpentry is a skill that has been refined, mastered, and improved for thousands of years. With various woods, intricate designs, and a remarkable amount of attention to detail, almost anything is possible. What's fascinating about this craft is that many homeowners use carpentry in order to bring their property to life, which combines both beauty and function. Because of this, we have worked diligently to gain the experience necessary in order to provide quality carpentry services to all of our clients.
The Finest Service for the Best Price
ARC Handyman Services offers exceptional carpentry services at an amazing value! Quality work is the cornerstone of our handyman services and will go above and beyond for our clients, ensuring the job is done right the first time. Reach out to us today to discuss your carpentry project — we serve most of Santa Barbara County including Santa Barbara, Goleta, Montecito, and Summerland.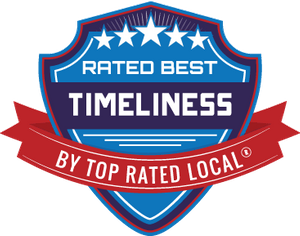 We are passionate about what we do, and the clients we do it for. All you have to do is tell us what you want and let us get to work. Our dedication to service means that we are always respectful of your time, your property, and your demands, so that you can be sure you get a finished product on-time, within your budget, and exceeding your expectations.
We'll make sure that your exterior wood structures have what they need to stand up to the California climate, year after year. With weatherproofing capabilities, and a commitment that we're not happy with our work until you are, contact us today and see why we are Santa Barbara County's Top Rated Local® handyman.
Carpentry Repairs
Fence Repairs
​Railing Repairs
​Furniture Repairs
​Fascia Repair
​Fascia Replacement
​Balcony Repair
Balcony Resurfacing
Construction
Garage/Shed Shelves
​Deck Railings
Furniture Assembly
Planter Box Construction
You Can Trust Us For The Job
What people are saying about us:
A Real Find!
"Danny Lieder is a real find! Intelligent, capable and a joy to work with, he exemplifies the "man for any job you need." He has a fearsome array of tools to tackle any problem he meets. Faced with an unusual situation, whether painting, construction, electrical or plumbing, he comes up with a solution quickly and works rapidly but carefully. He has my unqualified and most enthusiastic recommendation"
Dr. Jenny Egan
Nice Job
"I hired Danny to put in an electrical outlet and put in an overhead Microwave with Exhaust fan. Danny was friendly, and approachable. I didn't have to wait. No run around. He just got right to the job. I also liked that he was very neat and clean. All in all a nice job."
Veronica Gutierrez
Did a Fantastic Job
"Dan did a fantastic job mounting the two big screen TV's I bought to two different walls in my condo. Everything was done beautifully with no wires showing. Dan also found creative solutions to issues I had with the mounting brackets not fitting one of the TV's right. He managed to correct the issue on site and everything looks great. He also found a creative workaround to fixing a sliding closet door that was off the hinge and missing a piece. I will definitely use ARC Handyman Services for any repairs or work I need in the future."
Thomas Garcia
Areas Our Company Serves
Professional handyman service in Carpinteria, CA. We service all of Santa Barbara County including Goleta, Santa Barbara, Montecito, and Summerland.