When you think of handyman services, generally you may think of things like fixing the fence, painting the trim on your home or even unclogging that slow drain in your shower. That may be the scope of your run-of-the-mill handyman company, but at ARC, we like to think outside of the box with our services. You know, those little tasks that you never consider when thinking about a handyman. Like painting and refinishing furniture, or electronic component setup, water filter system install and even furniture assembly.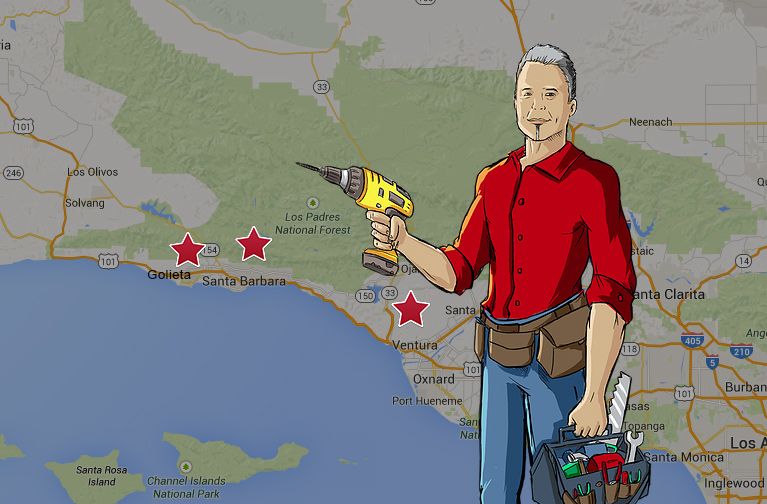 Electronic Component Setup
When was last time you looked behind your entertainment center in your living room? What do you suppose you would see? A cobweb of indecipherable cords running to a precariously overloaded power strip? You know what would be better? Next time you are setting up your home theater, let the experts at ACR Handyman services install and set everything up. We have years of experience with getting a wide variety of electronic components and we can install them safely and in an orderly fashion.
Furniture Refinishing
Do you ever look at your old dresser or bedside table and really wanted a new look? Sure you could buy new furniture or you could finish what you already have for huge savings. Besides, if the furniture is so old that it is cool again what have you got to lose? Contact the professionals at ARC Services for all of your furniture refinishing needs.
Water Filter System Install
How nice would it be to have a whole home water filter? You know one of the big basement models that keep all of the water coming into your home nice and clean? At ARC Services we can install a whole home filter on your main water line or individual faucets if you wish. The nice thing is, you do not have to lift a finger we can install your whole home water filter while you sit back and relax.
Furniture Assembly
Have you ever been to one of those Scandinavian stores? You know the one that rhymes with "no idea" and sells those amazing little meatballs. Well, if you have ever purchased a piece of furniture from this furniture and meatball megastore you know that the battle truly begins when you get the box home. What they don't tell you is you need to put it all together, (ok so they actually DO tell you) don't let that get you down. The professionals at ARC are here for you when you are tired of staring at the box and need a place to put your new TV. Hey, did we mention we also do electronic component installation and setup?
We Just Might!
We take great pride in offering our customers the widest variety of services available and it is our goal that each and every one of them is satisfied with the work we do. Contact us today for more information and if you need a specific job completed but don't see it listed in our services page, just ask, we may be able to help!